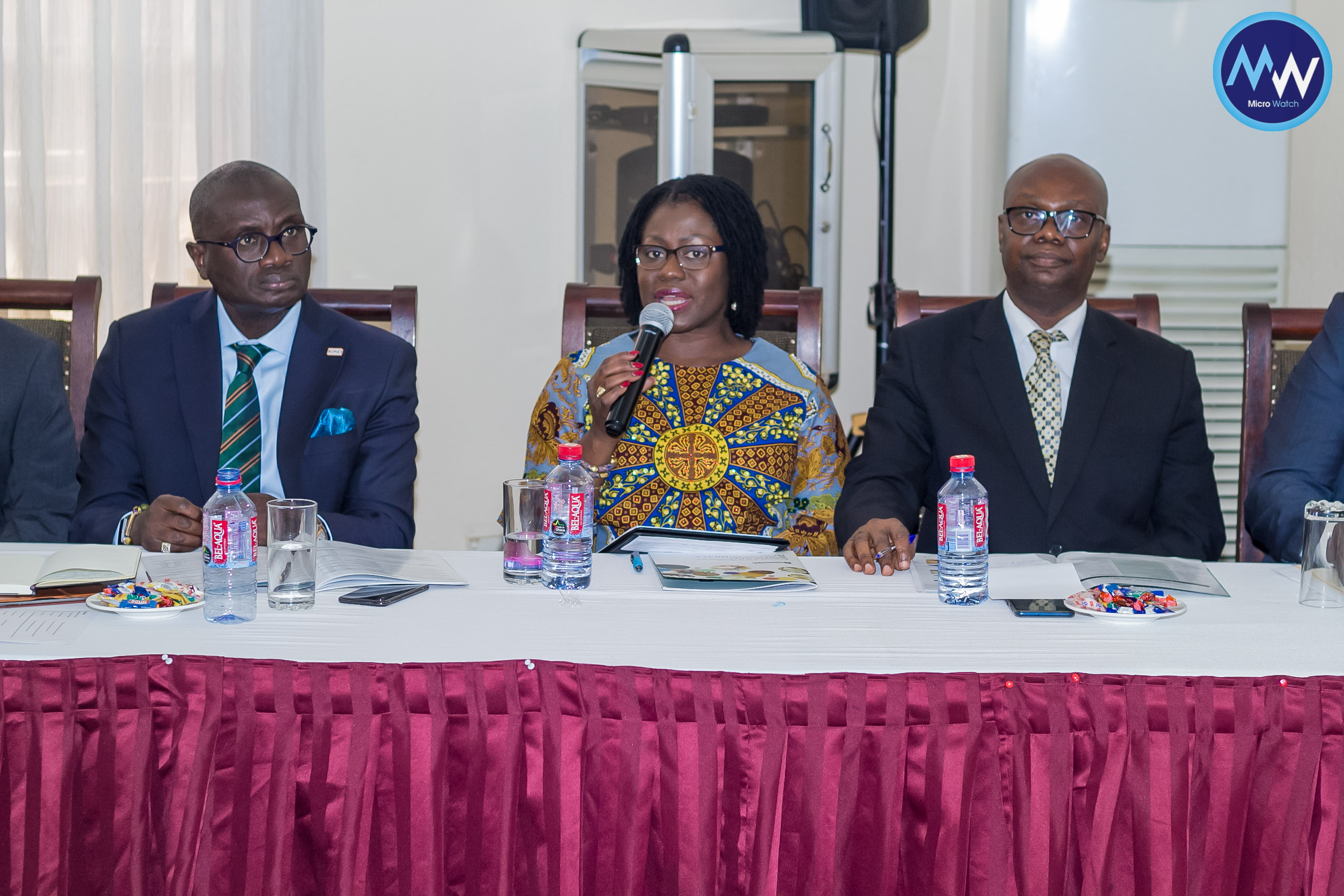 20th June 2019 | 36
GHASALC ENDS 9TH AGM IN ACCRA
The collapse of some financial institutions in Ghana has been attributed to unsustainable business models, poor cooperate governance and meager compliance of regulatory requirements.
Mrs. Elsie Addo Awadzi, Second Deputy Governor of Bank of Ghana (BoG), revealed this during the delivery of her keynote address as the Special Guest of Honor at the 9th Annual General Meeting (AGM) of the Ghana Association of Savings and Loans Companies (GHASALC) at the Coconut Grove Regency Hotel in the Accra.
She explained that the insolvency and failure of some banks and microfinance institutions are as a result of poor risk management factors and not the will of BoG to revoke the license of any financial institution for no just cause.
Mrs. Awadzi advised savings and loans companies to abide by the acts governing the financial sector to ensure their sustainability and survival. She added that the BoG as a regulatory body is there to ensure the proper and effective functioning of all financial institutions in Ghana. She noted further that sustainability of businesses is critical to achieving socio-economic growth, and savings and loans companies are major contributors to sustainable growth and development of the Ghanaian economy.
GHASALC's 9th AGM was dubbed; "Business Sustainability: A Shared Responsibility" and it attracted Council Members, Chief Executive Officers and representatives of member companies, partners, Stakeholders and the media. The Ghana Microfinance Institutions Network (GHAMFIN) was also represented and sponsorship support from Nationwide Medical Insurance, Allianz Insurance, Oracle Flexcube, Metropolitan Life Pension and Health, Star Life and Star Micro Insurance, MGS Group, Alsale Services and E-Crime Bureau.
Speaking to participants, the Council Chairman, Mr. Kwaku Duah Berchie beseeched stakeholders, business executives and members of GHASALC to reposition their business modules to maximize their contribution to the sustainability of savings and loans companies within Ghana's financial sector. He implored members to pay critical attention to the mission of the sector and ensure that their operations are not drifted away this mandate.
"It has become very critical for operators in our sector to have a second look at how businesses are run in the role played by the various stakeholders" he emphasized.
He further commended members of GHASALC for their full participation in the activities of the association throughout the year and payment of membership subscription fees.
He then encouraged the general public to remain calm and desist from panic withdrawals as the BoG continues its reform processes to ensure the protection of depositors, vibrant and solvent financial sector void of depositors' insecurities.
---
Source : Click Here