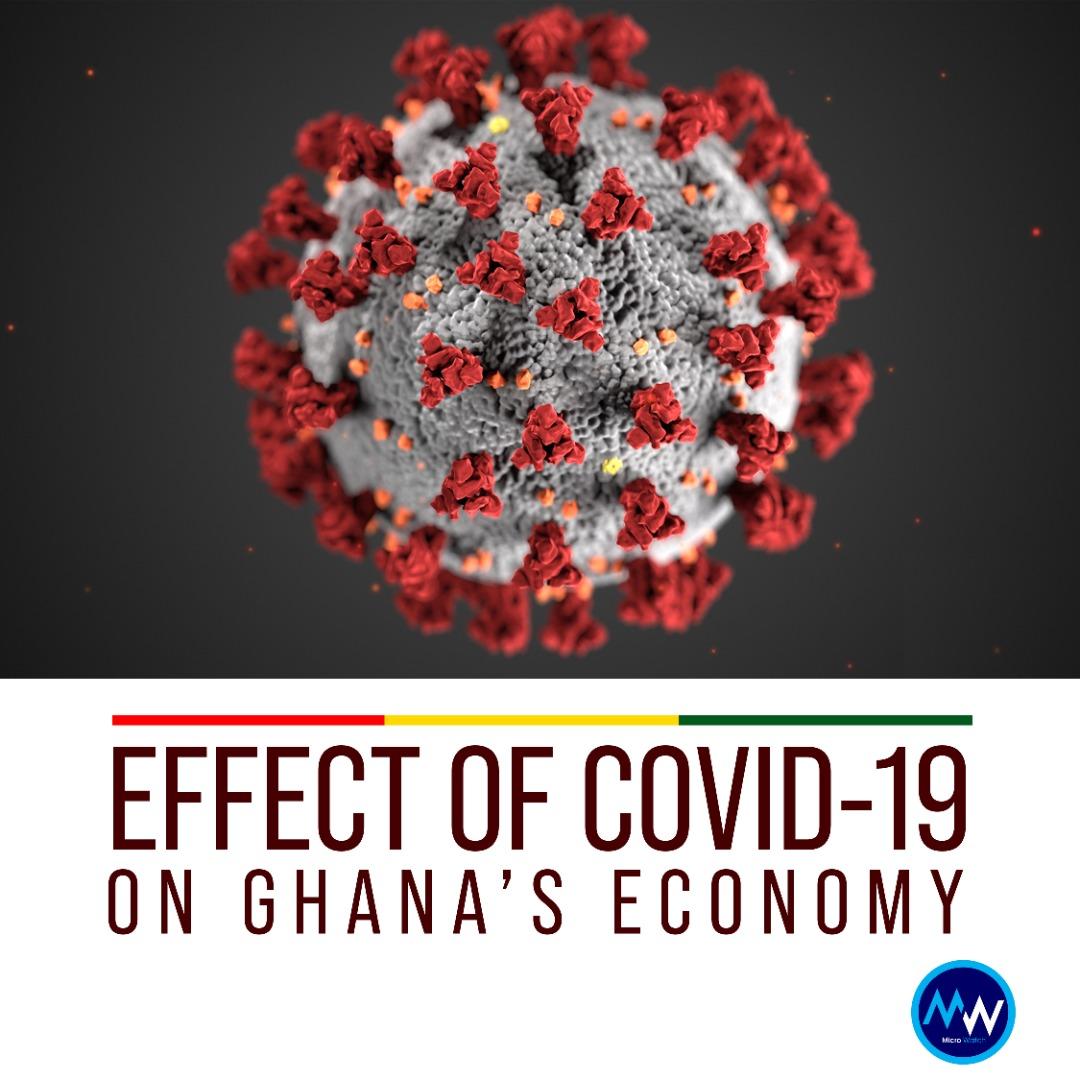 18th March 2020 | 27
EFFECT OF COVID-19 ON GHANA'S ECONOMY
Ghana's economic growth rate might decline by 0.3% to end at 6.2% as a result of the global pandemic (COVID-19) according Fitch report.
This rate is against the previous growth rate of 6.5% forecasted for this year.
In its analysis, the ratings agency, Fitch explained the impact of the coronavirus on Sub Saharan economies. "The sharp decline in global oil prices resulting from the failure of OPEC to reach agreement on additional production cutbacks will undermine growth and export earnings in the region's main oil producers—Nigeria, Angola, South Sudan, Congo Brazzaville, Equatorial Guinea, Gabon, Ghana, Chad and Cameroon."
It explained that given a slowdown in hydrocarbons production growth, it expects headline real GDP growth of Ghana to decelerate slightly, which has been a key driver of headline expansion since 2016.
Furthermore, oil accounts for around one-third of Ghana's goods exports making it a key generator of foreign capital.

However, Fitch said the impact will be less substantial than in Nigeria, Angola or South Sudan, since Ghana will benefit from strengthening activity in the services sector, persistently high consumer demand for services, and rising investment into mining and manufacturing.
Nevertheless, the World Bank is projecting an economic growth of 6.8% for Ghana in 2020, according to its January 2020 Global Economic prospects Report. This is against the 7.5% forecast by the International Monetary Fund for this year.
A Health Economist at the University of Ghana, Dr. Gordon Abekah-Nkrumah says the coronavirus outbreak will adversely affect some sectors of Ghana's economy.
The disease, which started in the Chinese town of Wuhan has spread to at least 70 countries leading to over 3,000 deaths.
Speaking on the Citi Breakfast Show, Dr. Abekah-Nkrumah explained that since Ghana does not have the capacity to produce some items it imports, the country stands the risk of having a negative net effect.

"If you look at our relationship with China, our net effect will be negative because most of the items we import from China are items that we currently don't have the capacity in-house to respond to if there is a shortfall. So that is definitely going to be negative. Our economy in a substantial adverse is driven by the trade sector so if people who are not able to get to China and get their wares, activities will slow down, household income, local consumption and that will have a ripple effect on other sectors in the economy," Dr. Abekah-Nkrumah added.
---
Source : Click Here