Management
Team
We welcome the esteem made by arrangements that are created through teaming up with all dimensions in the hierarchical order – ideal from the meeting rooms to the cutting edge.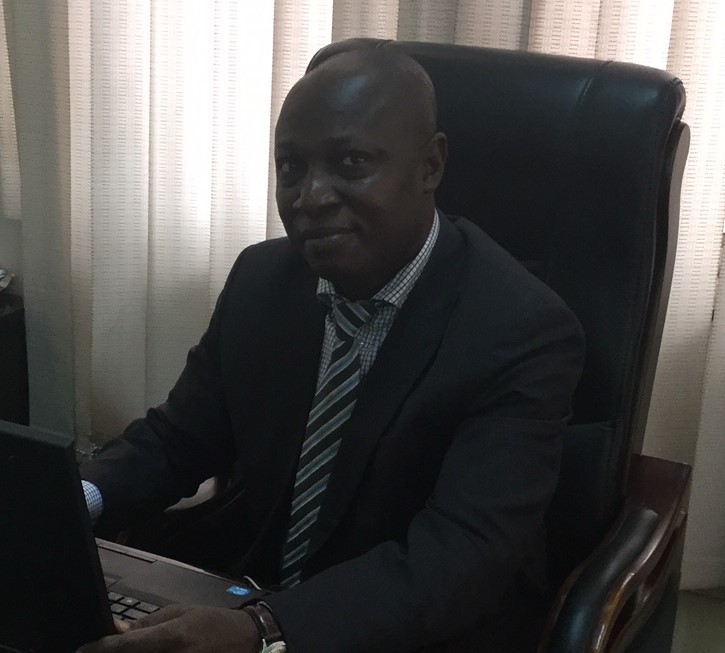 Kwabena Atuahene
(Chief Executive Officer)
Kwabena Atuahene is the Chief Executive Officer of Utrak Savings and Loans. Being innovative he began the company over 20 years ago as Utrak Sytem (Gh) Ltd. The long-term strategy of Kwabena Atuahene was to ensure that the company achieved a Savings and Loans status after it had received a license from BoG to operate as a Finance house in 2006. This goal was achieved in 2013, when Bank of Ghana issued the Savings and Loans license. He is currently the majority shareholder of the company. Kwabena Atuahene holds a bachelor's degree from the prestigious Saint Clement University, Switzerland in Finance and Administration and a Master's degree from the University of Empresarial De Costa Rica in Financial Management and is a fellow of the Institute of Professional Financial Managers. He is a hands-on person and very knowledgeable in Integrated Reporting, IT Governance, Leadership, Risk Management, Corporate Reporting, Ethics, Financial Statement Fraud, Advance Management, Leadership Development and Coaching for superior performance, having attended the 21st African Corporate Governance Course in Johannesburg, South Africa. He has also received hands-on training from GIMPA on Asset and Liability Management and Auditing –the Treasury function from Osei Tutu Banking College in Kumasi. Kwabena is a philanthropist, a dynamic and self –motivated individual with a high sense of urgency, but thrives on working under pressure with detail to attention, and is always poised to achieve the best. He has great interpersonal, communication and analytical skills, and is an excellent team player with a drive to influence –decision making and advocate change whenever necessary. He is married and has 4 children.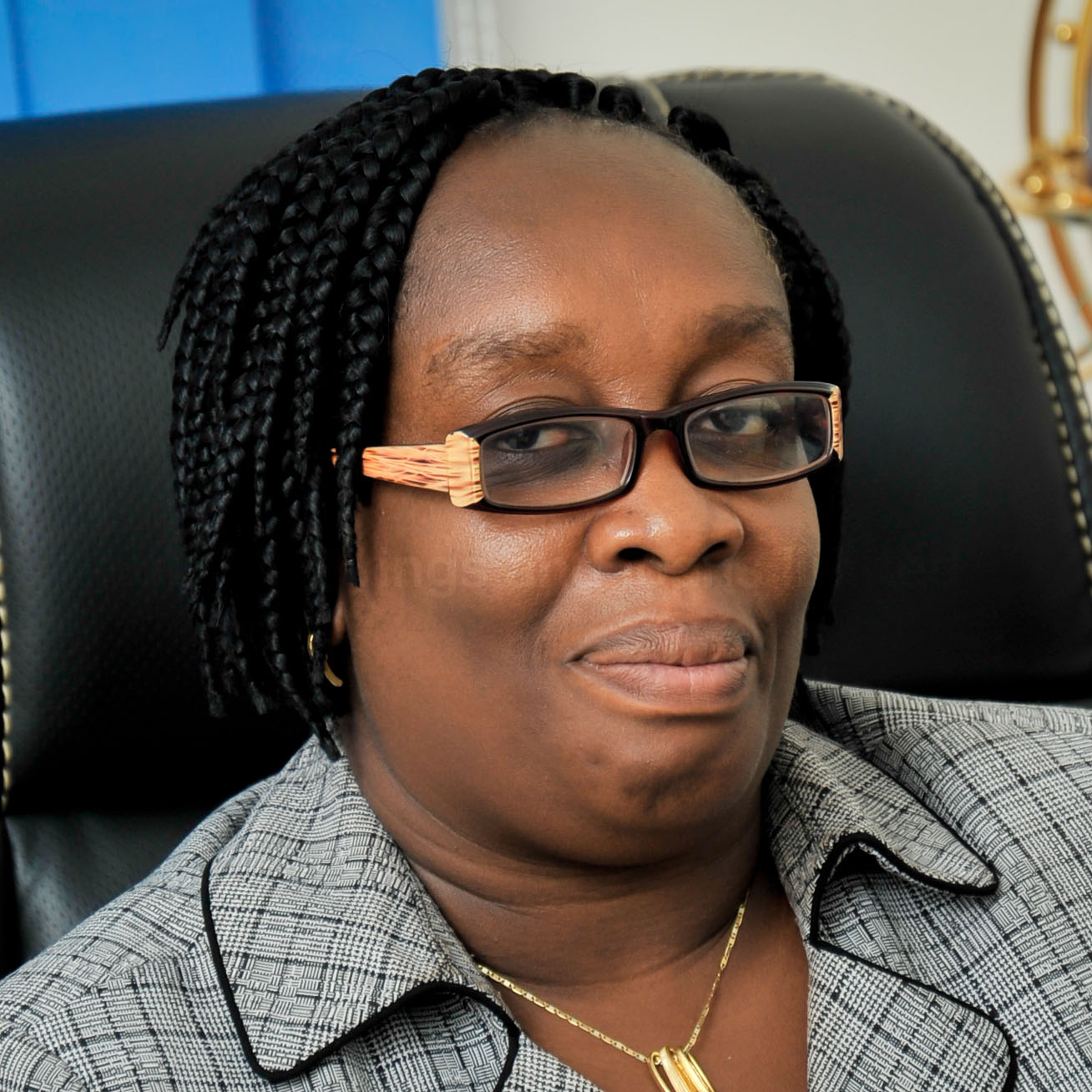 Akosua Konadu Osafo (Mrs.)
(General Manager)
Akosua Konadu Osafo (Mrs.) is the General Manager of Utrak Savings & Loans Ltd. She has over 34 years' experience in banking. She has specialized in customer care, branch operations, cash management and administration, sales and marketing of banking services. Mrs. Osafo joined Utrak Savings and Loans in 2013. Mrs. Osafo holds an International Executive MBA in Marketing from the Paris Graduate School of Management; BA (Economics and Geography) and Diploma in Education from the University of Cape Coast. Mrs Osafo worked with Stanbic Bank from the year 2002 till the year 2013 where she served in the capacity as Head Service Support and Branch Manager. Until her appointment as the General Manager of Utrak Savings and Loans in 2013, she worked as the first manager of the Cash Centre, Stanbic Bank, Head Office, Accra. She also worked for 16 years with Social Security Bank in various positions from the year 1986, and rose to become an Assistant Manager. Mrs. Osafo has attended a lot of courses both locally and internationally, hence an experienced banker. She has extensive knowledge on Corporate Governance. Mrs Osafo taught for four years before joining the financial industry. She is married with three daughters.
Eric Osei Bobbie
(Acting Head of Credit and Marketing)
Eric, the Acting Head of Credit and Marketing, joined Utrak Financial Services in the year August, 2011 as a Marketing Officer. He was appointed as a Credit/Marketing Officer when the company was licensed to operate as a Savings and Loans company. In 2016, Eric was promoted to the position of a Credit and Marketing Manager assisting the then Head of Credit and Marketing. In 2019, Eric was appointed as the Acting Head of Credit and Marketing. Eric taught from 1997 to 2011 before joining Utrak. Eric holds a Bachelor of Education in Social Sciences, a Commonwealth Executive Masters of Business and is an Associate member of the Chartered Institute of Marketing. He has a rich knowledge in marketing. He is marred with four children.
Rudolph Asare-Danso
(Head of Administration)
Rudolph is currently the Head of Administration of Utrak Savings & Loans Limited. He holds MSc and PGDip in Financial Management with Universidad Empresarial de Costa Rica UNEM (Business University of Costa Rica UNEM); Bachelor of Business Administration (Banking & Finance) Christian Service University College, University of Ghana and HND Marketing Management. He is a Fellow member of the Institute of Professional Financial Managers, FIPFM-UK; a member of Professional Business Consultants (PrBusC/DTMSI) and Managerial Chapter (MDTMS/DTMSI). Rudolph joined Utrak in 1998 and rose through the ranks to become the General Manager of Utrak Financial Services from 2009 to 2013. Rudolph has extensively attended courses on leadership, strategic planning, legal & corporate governance framework, budgeting & budgetary control and a host of others. He is married with three kids.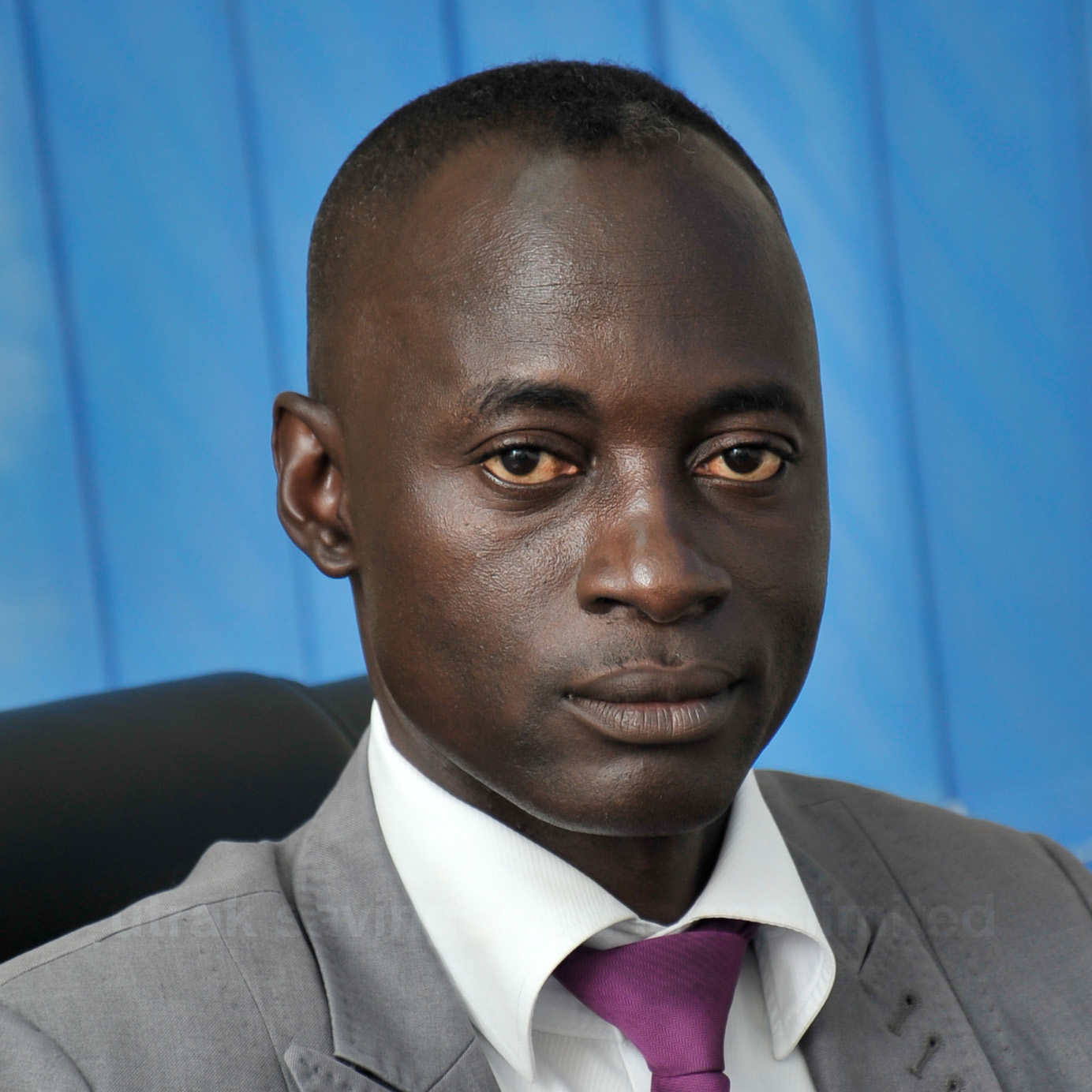 Francis Baidoo
(Head of Operations)
Francis Baidoo is currently the Head of Operations. He has extensive experience in banking with a specialty in micro banking and financing Small and Medium Enterprises (SMEs). He has held various positions in his seventeen -year banking career. From the year 2013 to 2019 Francis was the Head of Credit and Marketing at Utrak Savings and Loans, and was appointed as the Head of Operations in 2019. Until his appointment with Utrak in 2013, Mr. Francis Baidoo was with Barclays Bank of Ghana Ltd for five years where he occupied various positions, such as, Sales Manager, Business Customer Adviser and Micro-banking Customer Adviser. He also worked with Opportunity International Savings and Loans Ltd for four years as Relationship Manager. Before then he worked with Sinapi Aba Trust as a loans officer. He holds MBA in Oil and Gas Management from the Coventry University, UK. He also has a Bachelor's degree in Philosophy with History from the University of Ghana, Legon, HND Marketing from Kumasi Polytechnic and a One Year Certificate in Education from the University of Education Winneba. He holds an Intermediate level certificate of Chattered Institute of Bankers, Ghana. He is married.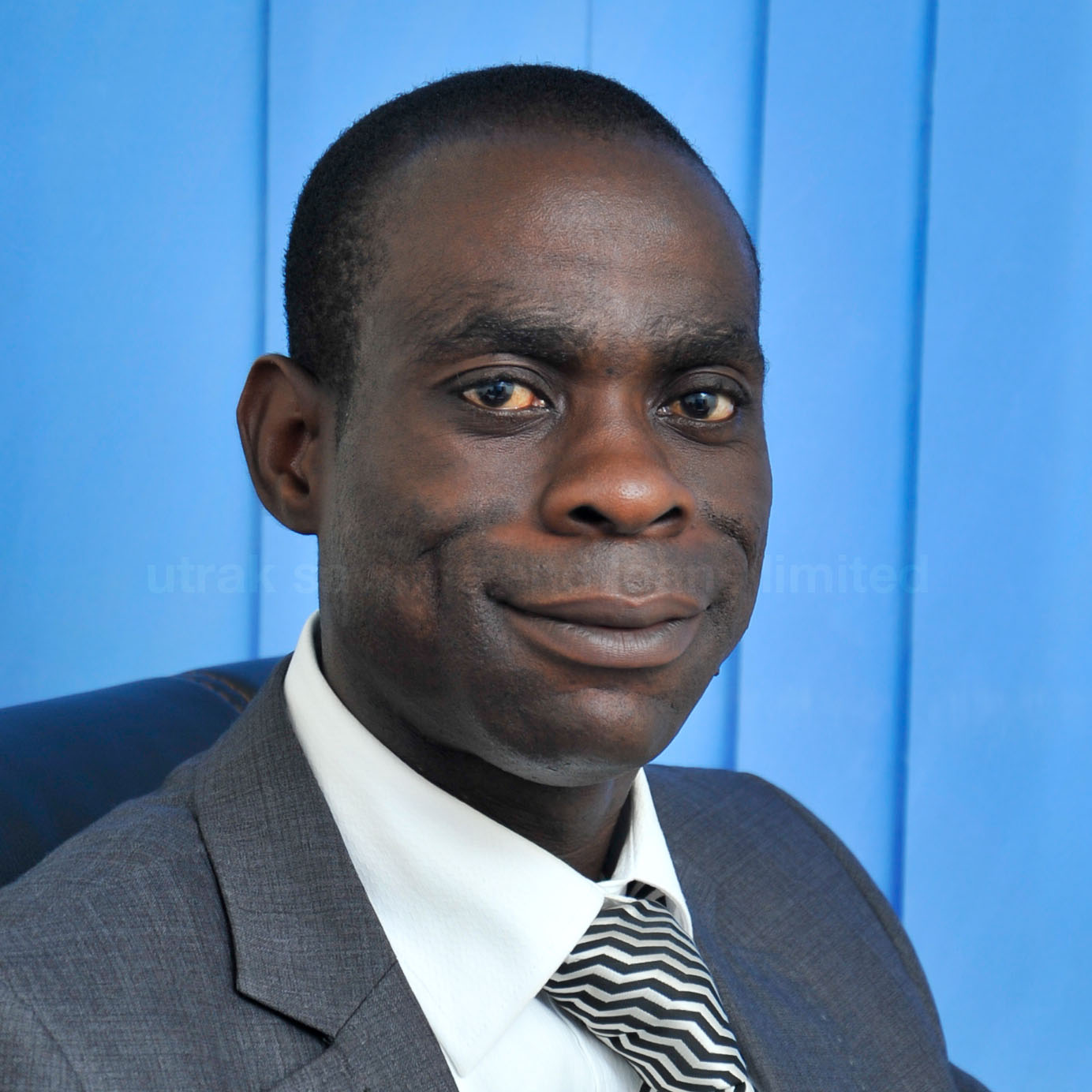 George Mensah
(Head of Finance)
George Mensah is the Head of Finance. He holds an MBA in Financial Management, St. Clements University, Lausanne, a Chartered Accountants of the Institute of Chartered Accountants (Ghana) and Associate Member of the Institute of Professional Financial Managers (IPFM-UK). He was the Assistant Branch Manager in 2000/1 and later became Senior Internal Auditor from 2001 to 2010 of Juabeng Rural Bank. George also worked as Internal Audit Manager at Pacific Savings & Loans Ltd from 2010 to 2013. George joined Utrak Savings & Loans Ltd as the Head of Audit in September, 2013 until he was re-assigned the responsibility as the Head of Finance from February, 2014. George has over seventeen years' experience in the financial industry. He has extensive training in Corporate Governance, KYC Risk Management, Internal Audit, Assurance and Inspection. He has a flair for designing internal control policies and compliance with Bank of Ghana regulatory policies.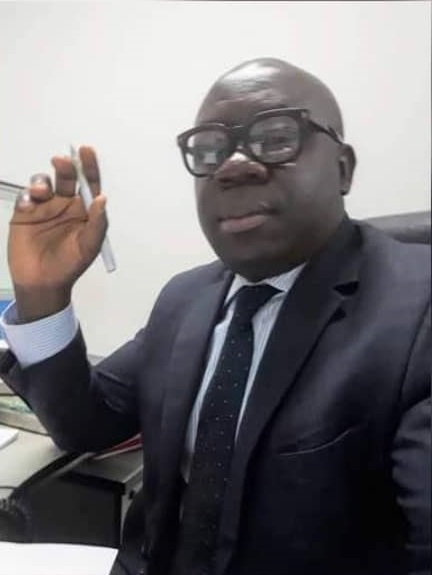 Samuel Kumi- Lamptey
(Head of Audit)
Samuel is the Head of Audit of Utrak Savings and Loans. He joined Utrak Savings and Loans as a Finance Officer in 2013. He was promoted to the position of a Finance Manager in 2015. In the year 2020, he was appointed to his current position. He started his career with the Finance Department of Falconcrest Investment Ltd in the year 2006. For about six months in 2011 he worked as an Audit Assistant of Jonad and Associate Chartered Accountants. Samuel joined Venture Capital Trust Fund and worked in the Finance and Investment Departments till 2013. Samuel has a BSc in Business Administration (Accounting option) from the Central University and a MSc in Economics from the Kwame Nkrumah University of Science and Technology. He also has a Post Chartered Diploma in Treasury and Risk Management. He is a Chartered Accountant and is a member of the Institute of Chartered Accountants. He has attended quite a number of workshops and conferences. He is married with one child.